Today we have quite the schedule for the High School. *** 8:15 -High School Awards in the Multi Purpose Room *** Right after the awards will be the senior walk through from elementary to the high school and then to Norris school. *** 12:00 -Senior dinner *** 1:00 -Senior graduation practice *** 2:00 - Senior Honoring ***

The White River High School had a special alumni visitor. *** US Air Force Staff Sergeant Alvin Bettelyoun Jr., pictured here with Mrs. Twite. *** Staff Sergeant Alvin Bettelyoun Jr. is part of the Recruiting Assistance Program and had the opportunity to speak to students interested in the Air Force.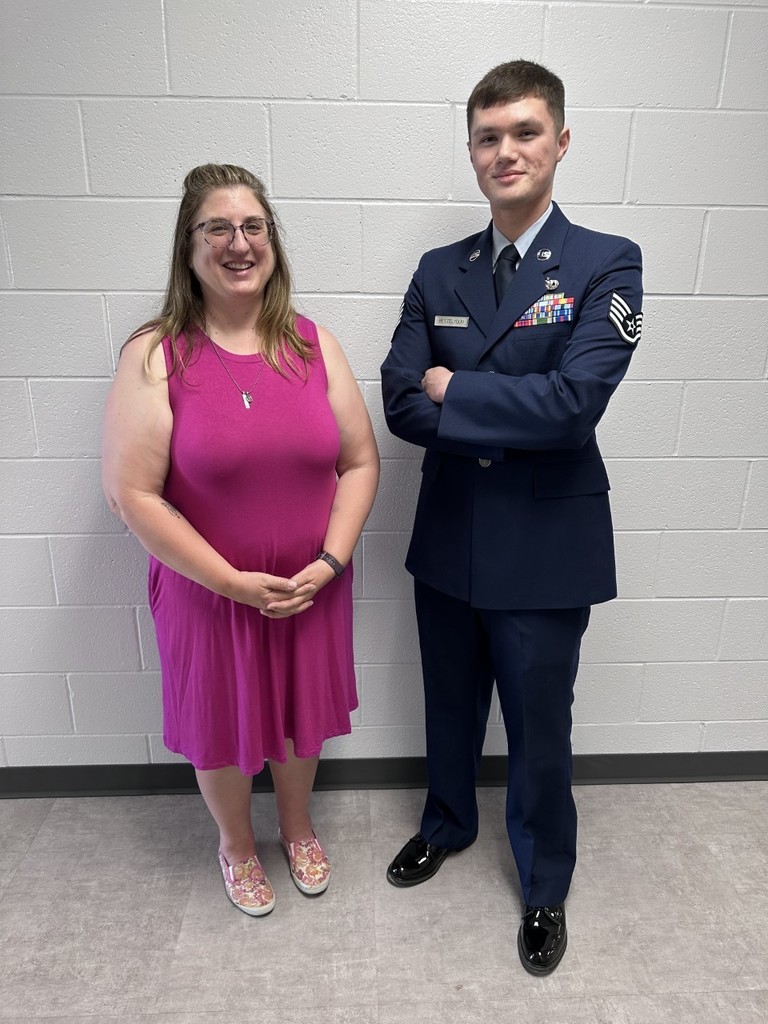 The High School will have Friday tutoring tomorrow, May 5th from 8:00am to Noon for any high school students who want to come in and get caught up. Parents please encourage your students to come in if they need to.

A message from Mr Monnens about Earth Day Activities: ***Due to the weather forecast for this afternoon, we decided to postpone the Earth Day cleanup for Thursday, April 20th. We will keep everyone informed to come up with a date to reschedule the event.

Mrs. Casey took some students to Mitchell Technical Institute for exploration day. Pictured (not in order) are: Tyson White Hat, Teagen Bouman, Sam Beardt, Riley Olson, Tristan Bear Heels, Brooklyn White Hat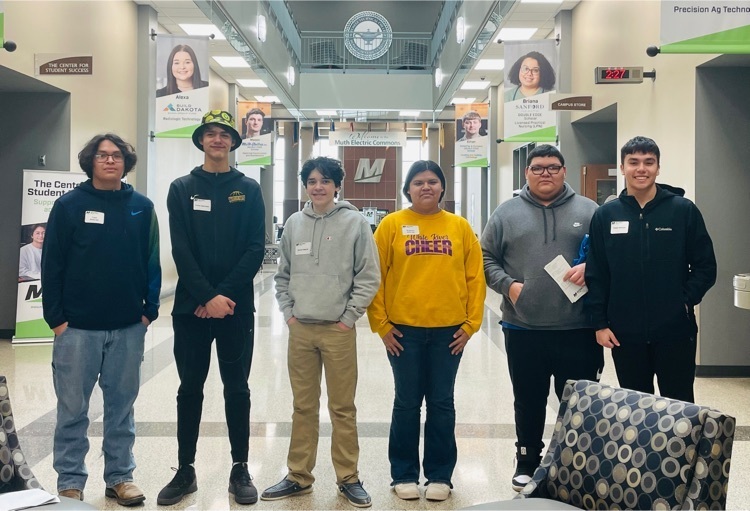 Congratulations on being selected to represent on the Class B All-State Team First Team: Joe Sayler ** Third Team: Nicolas Marshall ** Player of the Year: Joe Sayler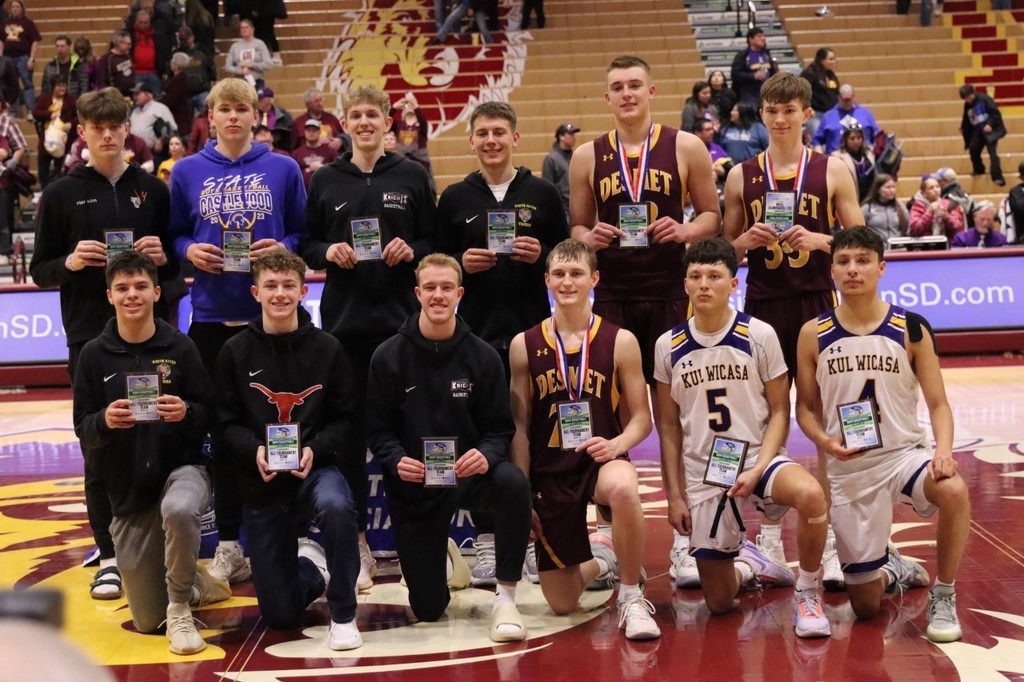 Congratulations to Joe Sayler for receiving the Spirit of Su award at the State B Basketball Tournament.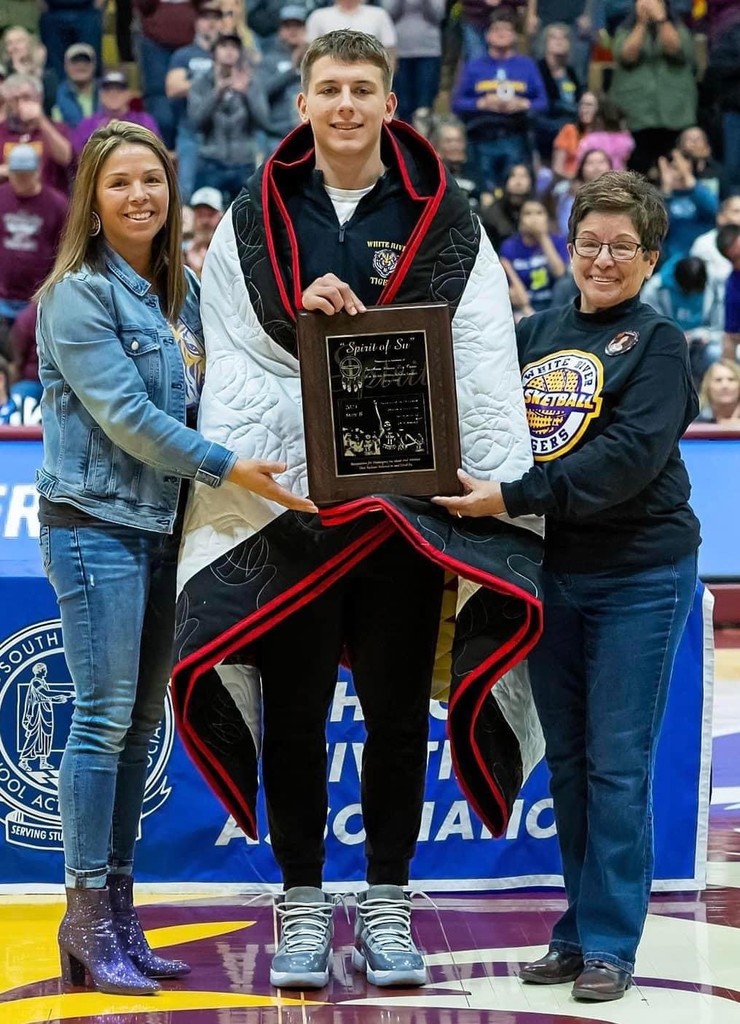 Pictured are the Tigers Basketball Senior players. L-R: Gavin Folkers, Joe Sayler, Coach Eldon Marshall, TJ Beardt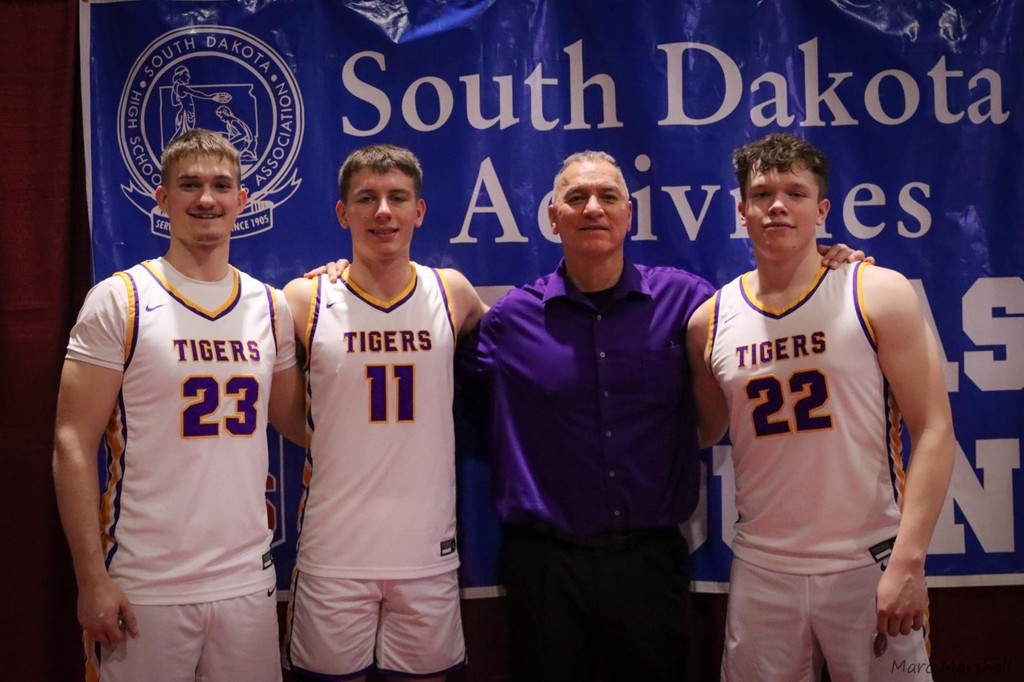 From: Mr. Gainey, Art Teacher Hello all, We had another good year at the South Dakota State Art Competition of 2023! This year we had five pieces of art that were entered! Riley Lunderman with her ceramic piece, Mackenize Wike with a drawing (colored) piece, Marshaylis Dillon with her traditional art piece, Dominique McCloskey with her 3D piece, and Sam Beardt with his digital art piece! I strongly encourage everyone to go to
https://www.sdpb.org/hsactivities/finearts/visualarts/
to view all art submissions that went to state art. I am very proud of all my students who participated in this show! I am happy to say that Sam Beardt brought home a 1st place medal from state art for his digital piece "Monster Kitchen"! All pieces will be in this year's art show so if you're wanting to see it in person, please come to the show in May! If you can't wait I will post them above/below! I will also be getting more photo's of everyone with their art piece later this week. GO TIGERS -Gainey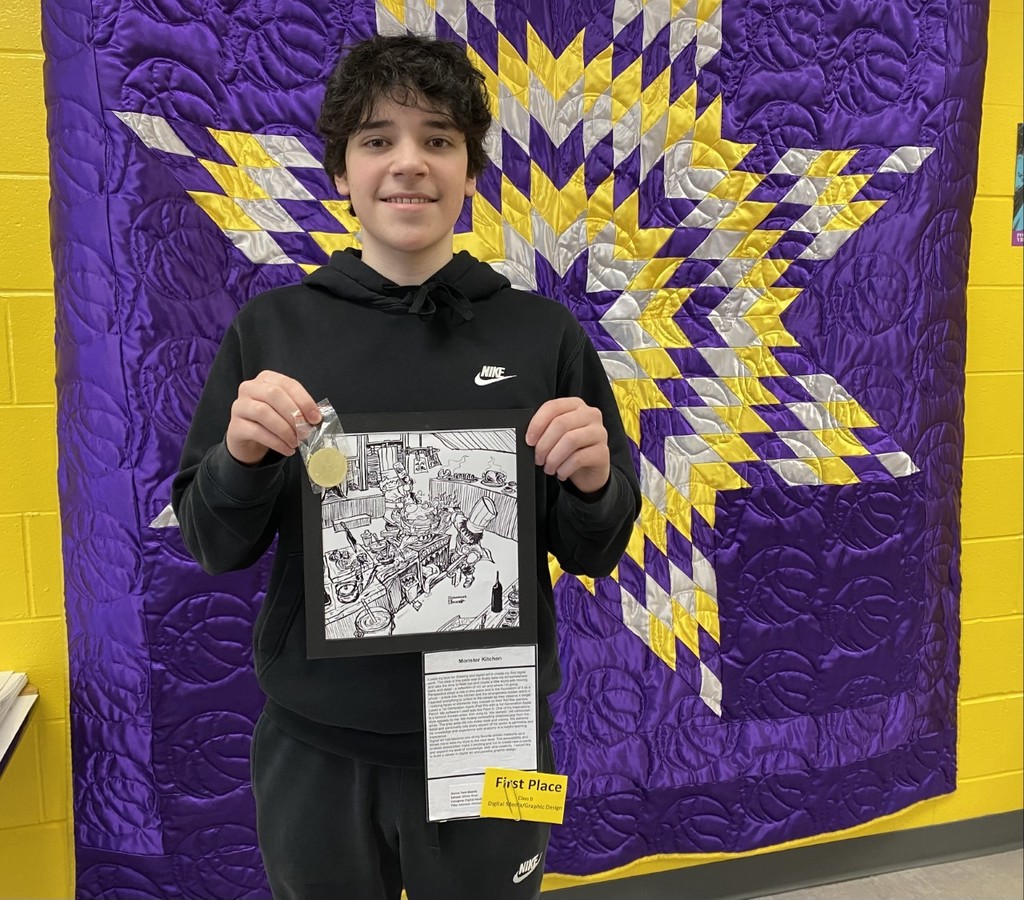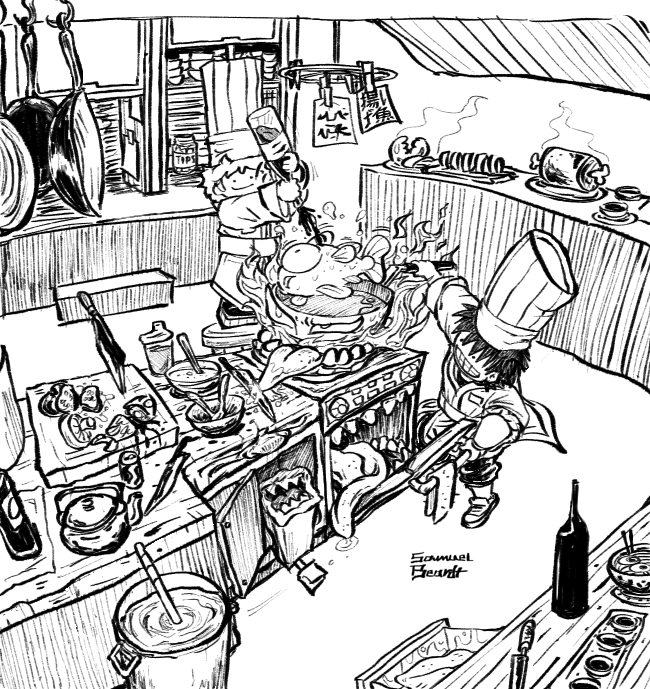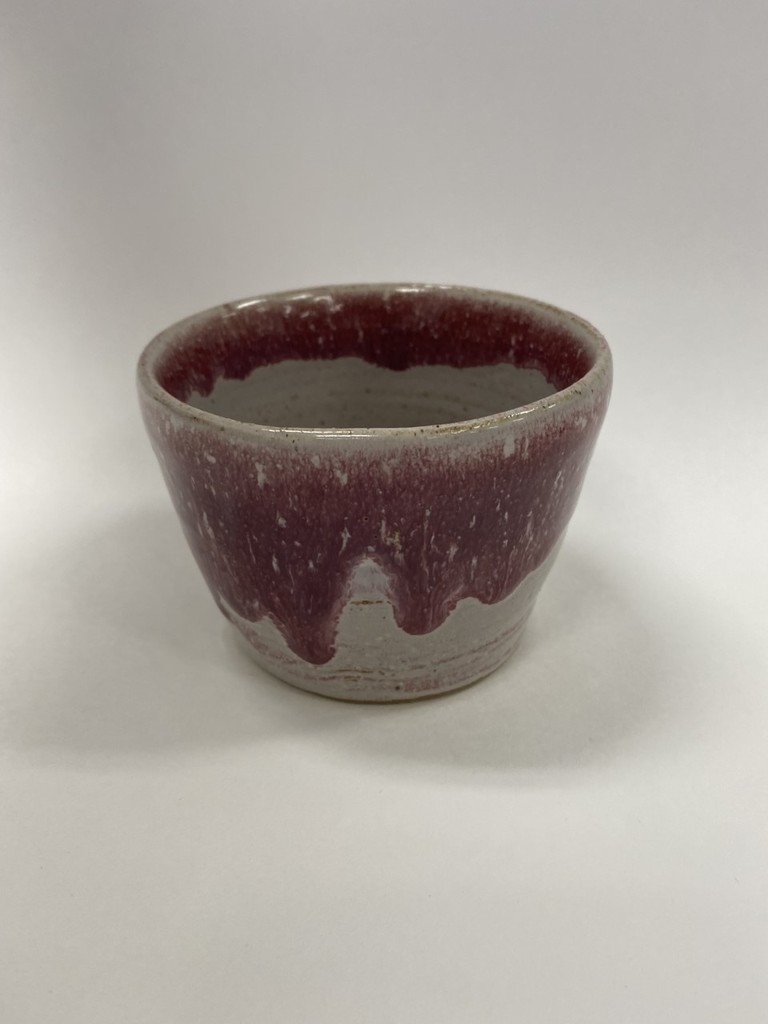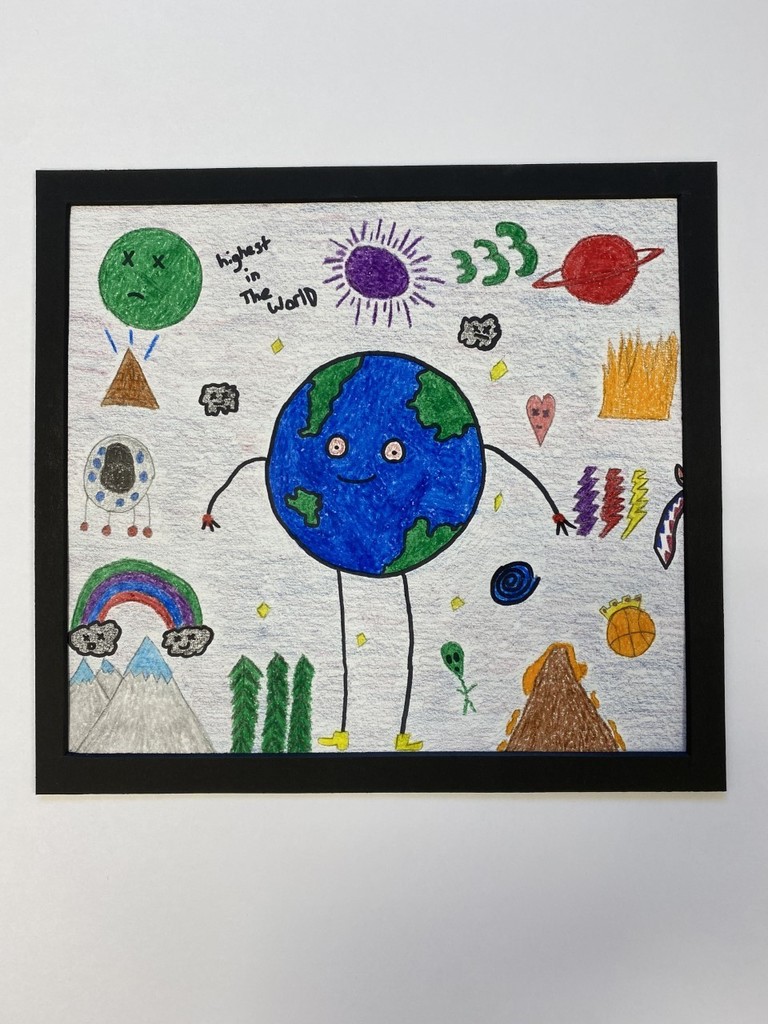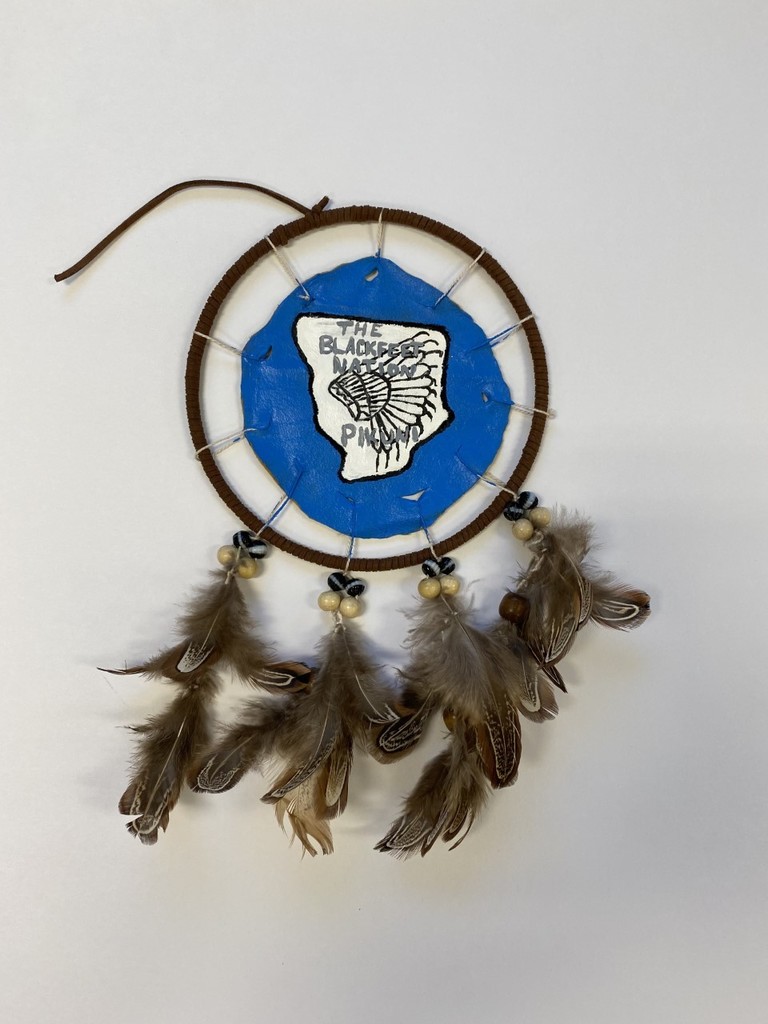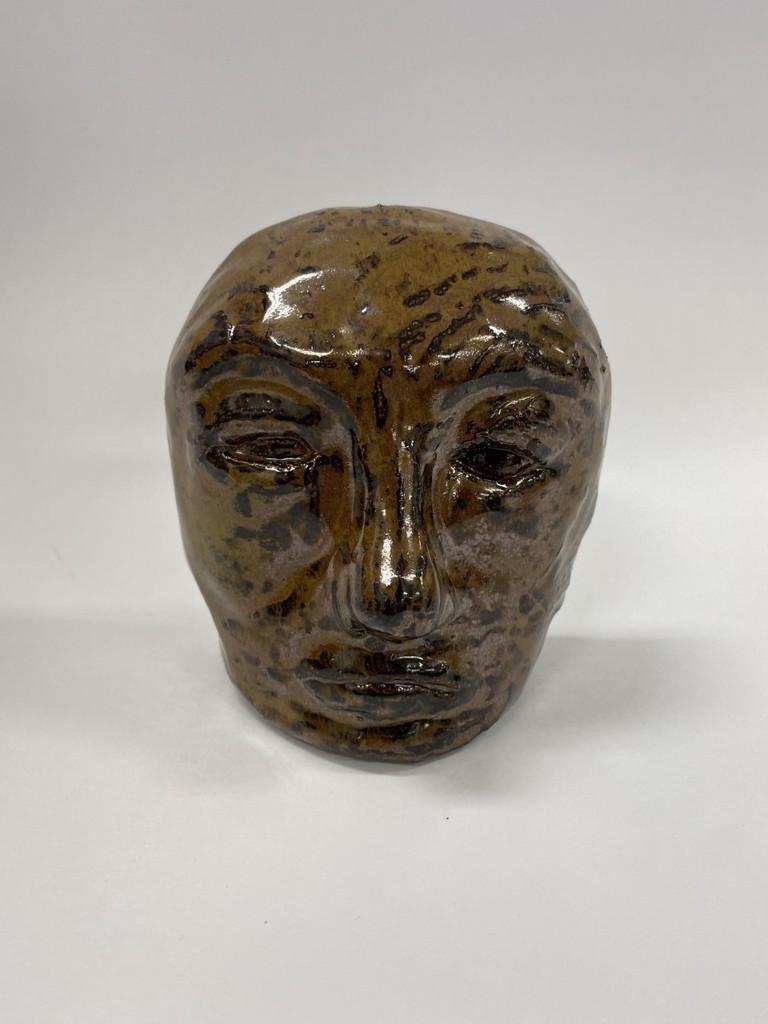 There will be a Pep Rally at 3:00pm in the Barnhart Gymnasium for the WR Tigers Basketball team.

On Monday 3/13 Mrs. Casey took some the Junior Class students to attend the College Fair held at Todd County High School. Photos courtesy: Mrs. Casey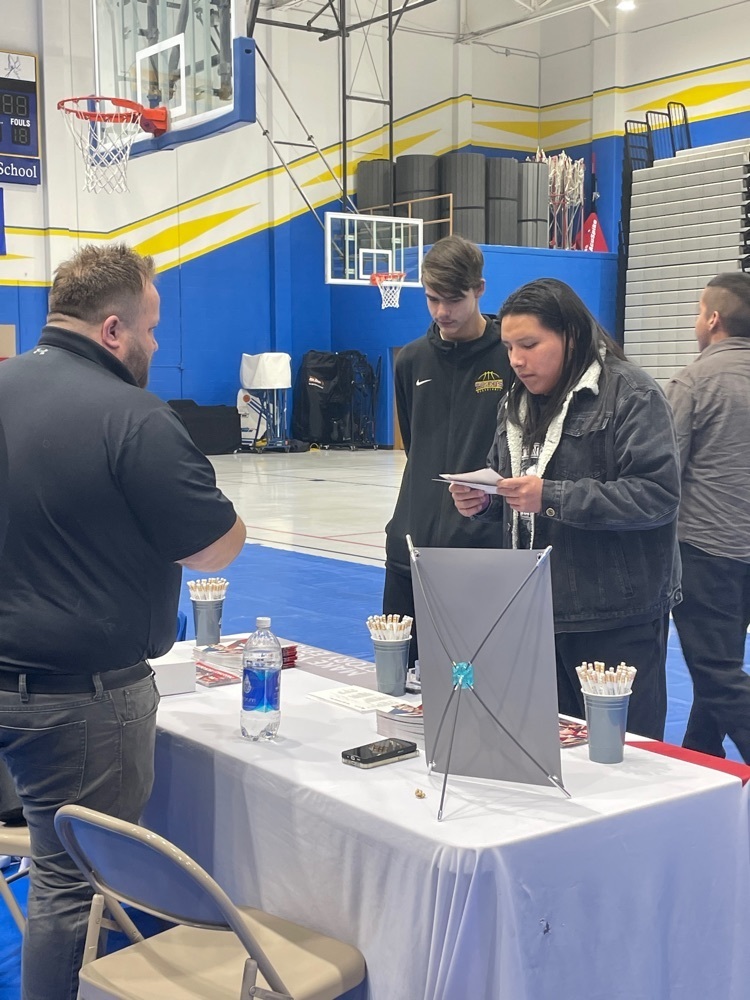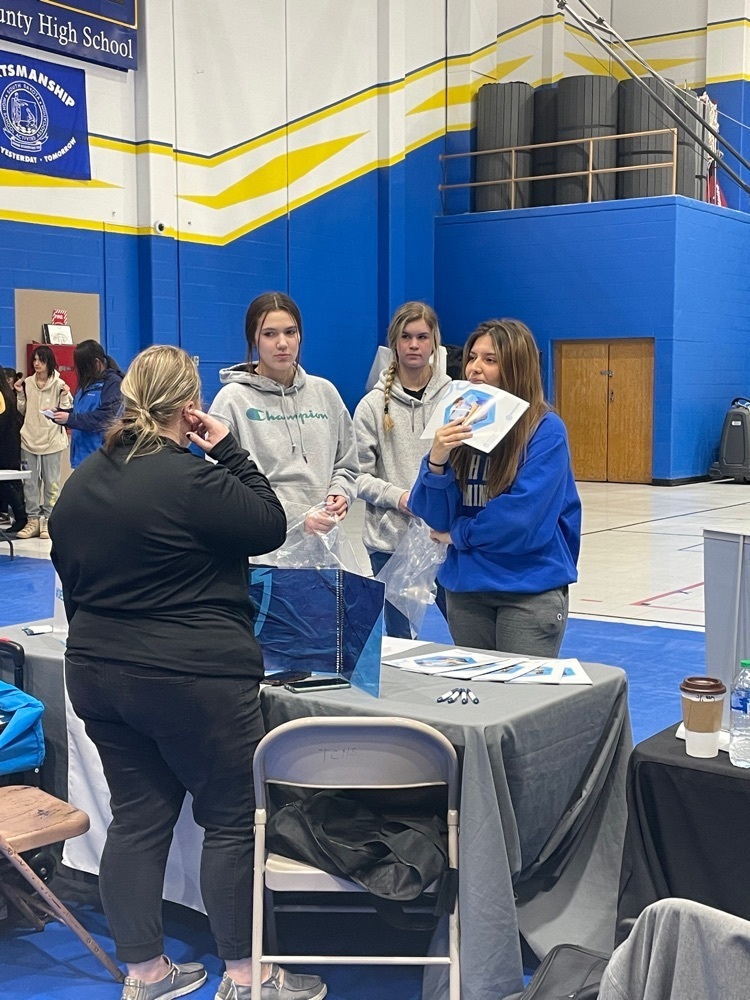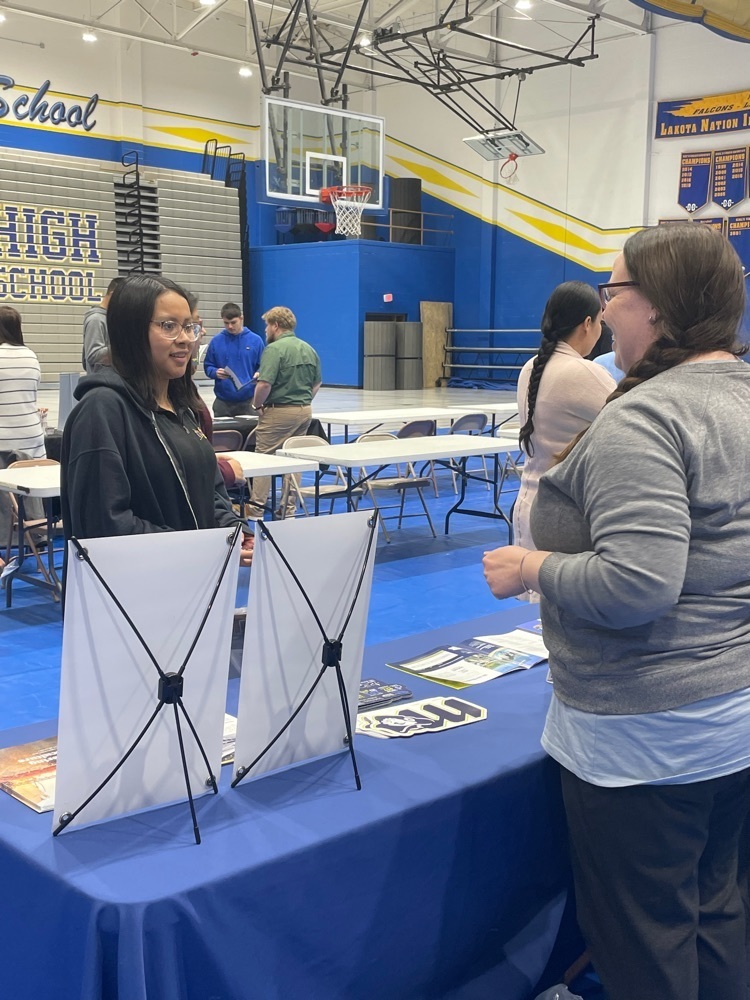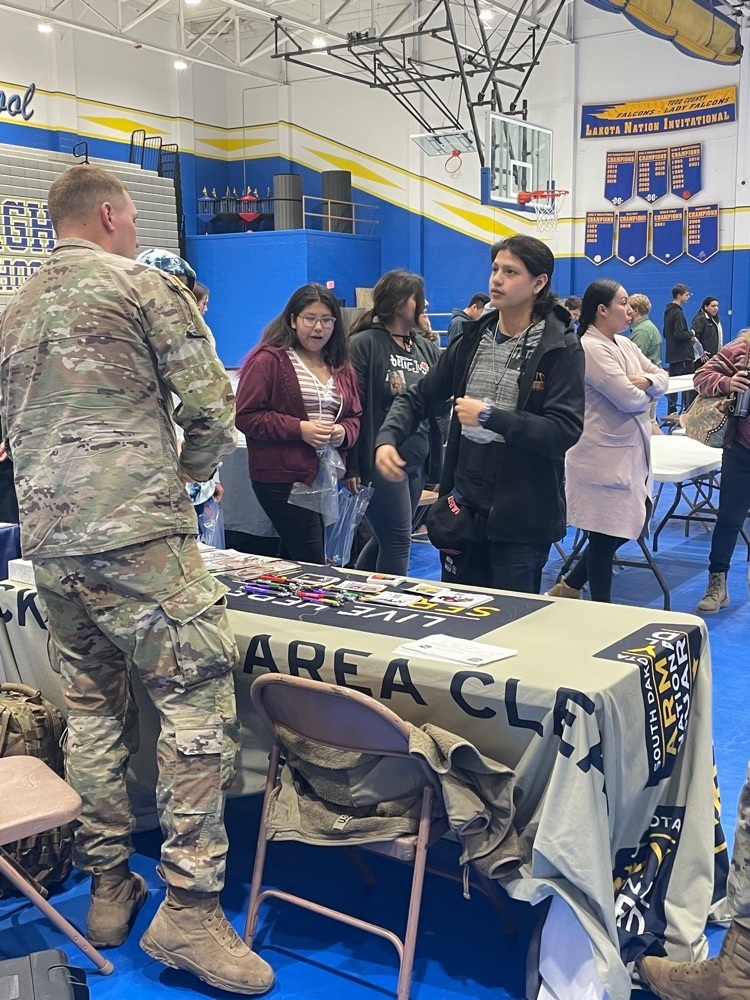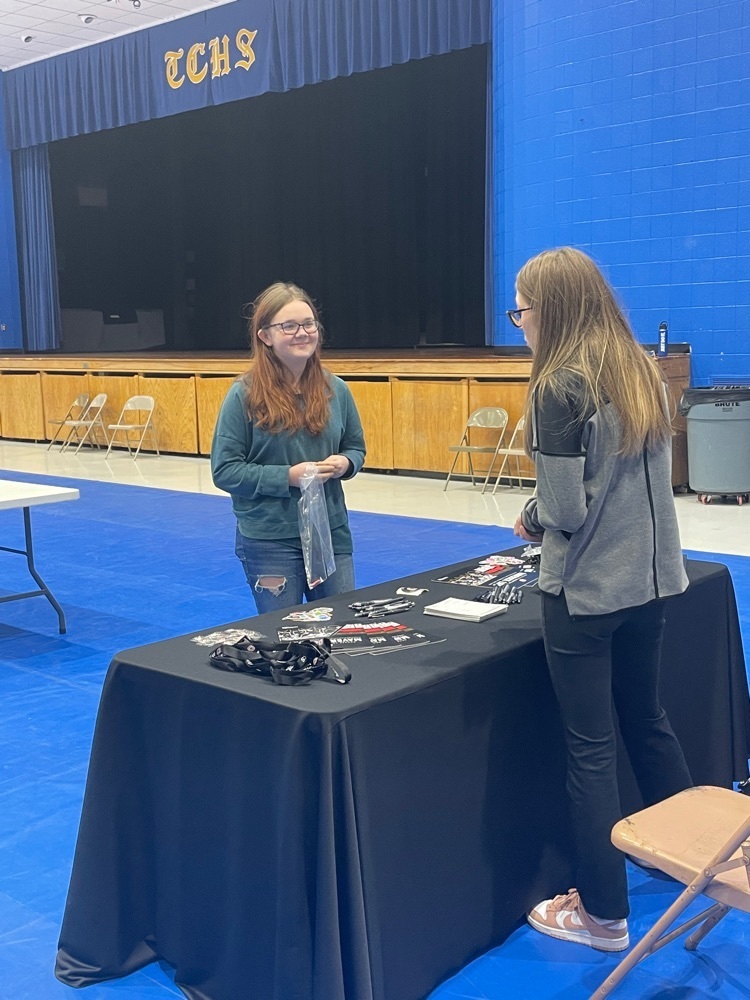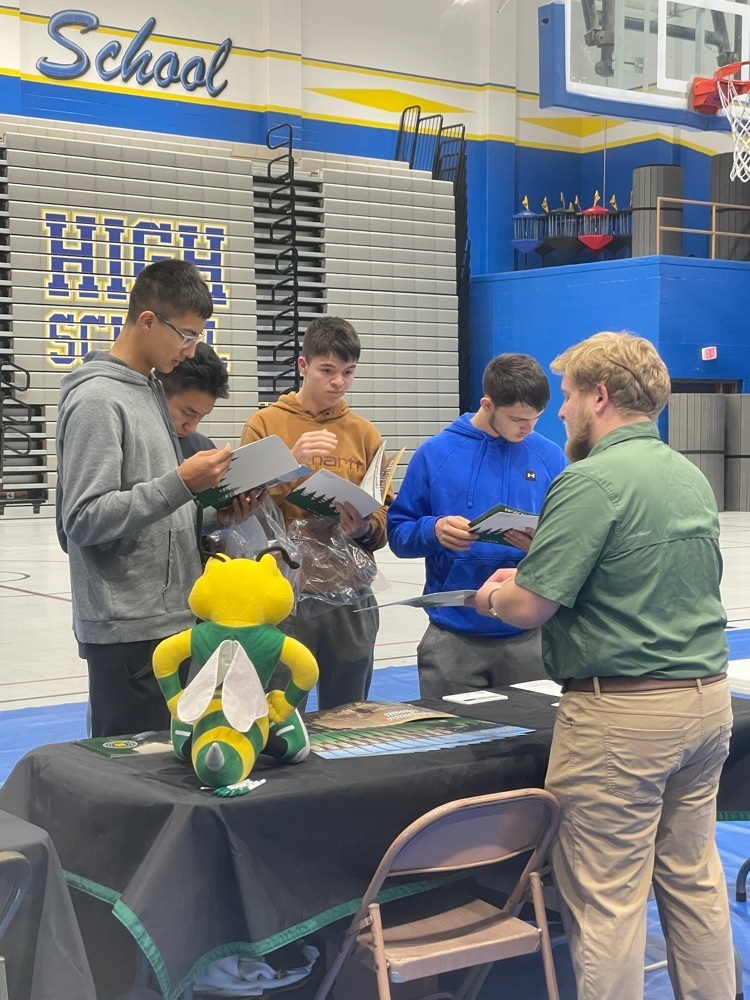 WR Tigers advance to the State Tournament!!!! Goooo TIGERS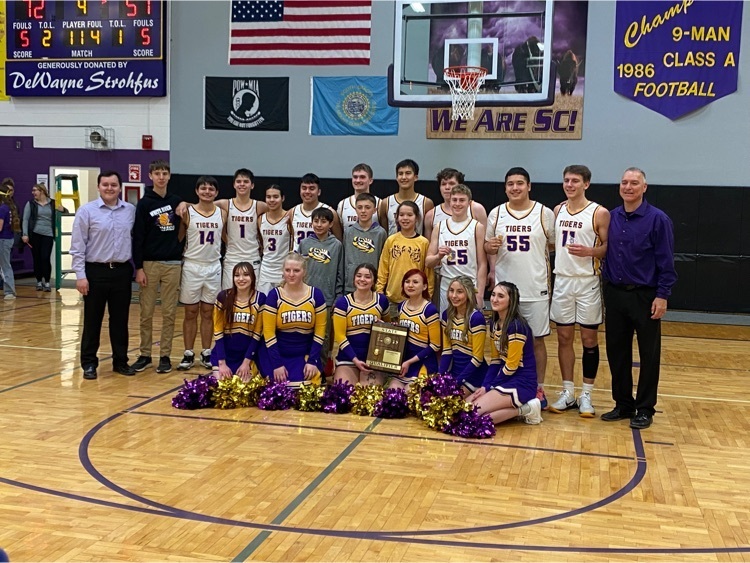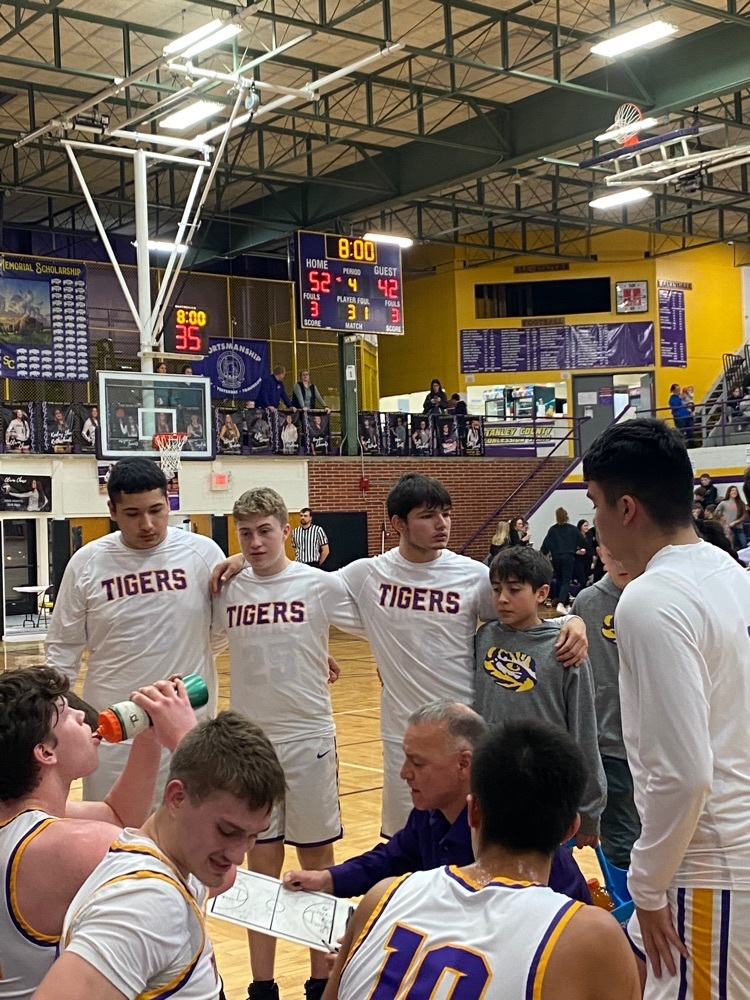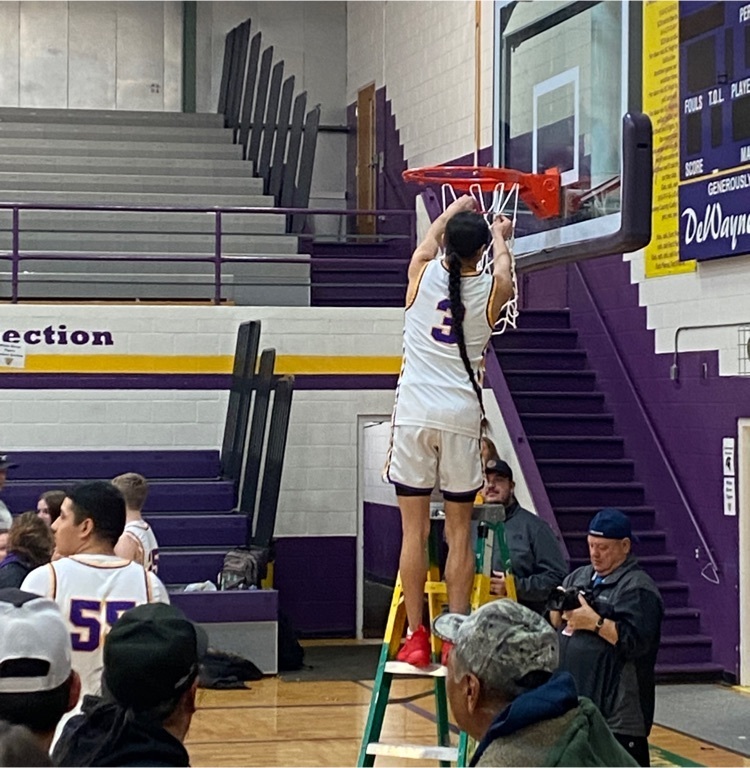 Here are some pics of the 5-12th grade Pep Band during todays Pep Rally. What a great send off for the HS BBB to the SoDak 16. GO TIGERS!!!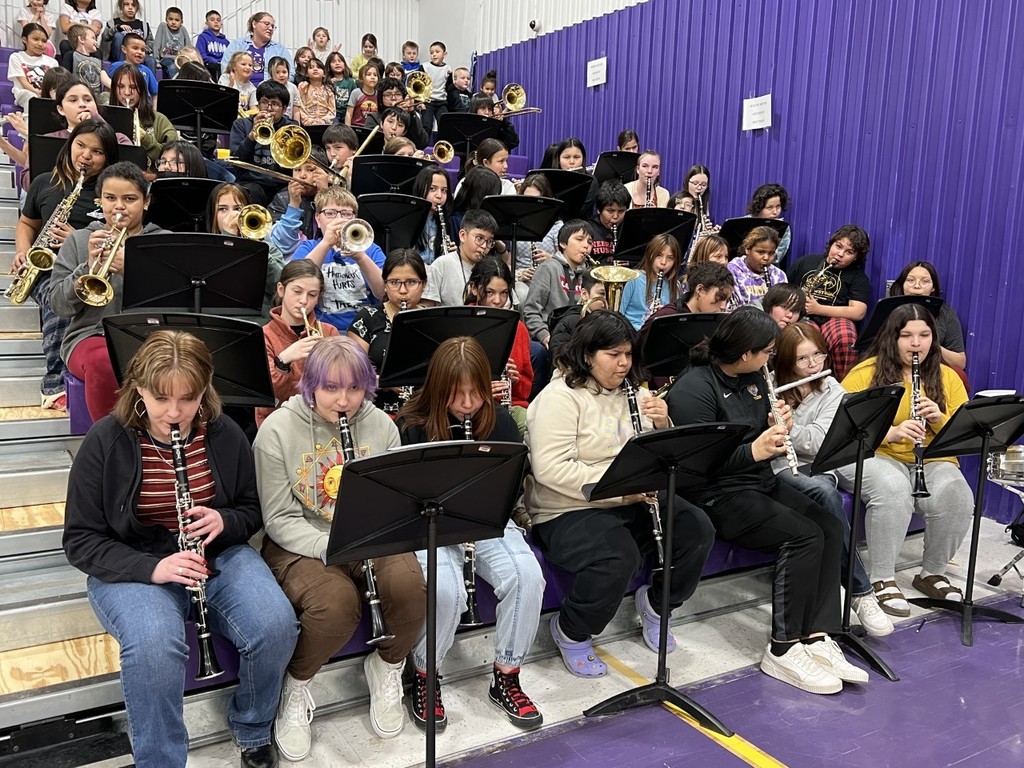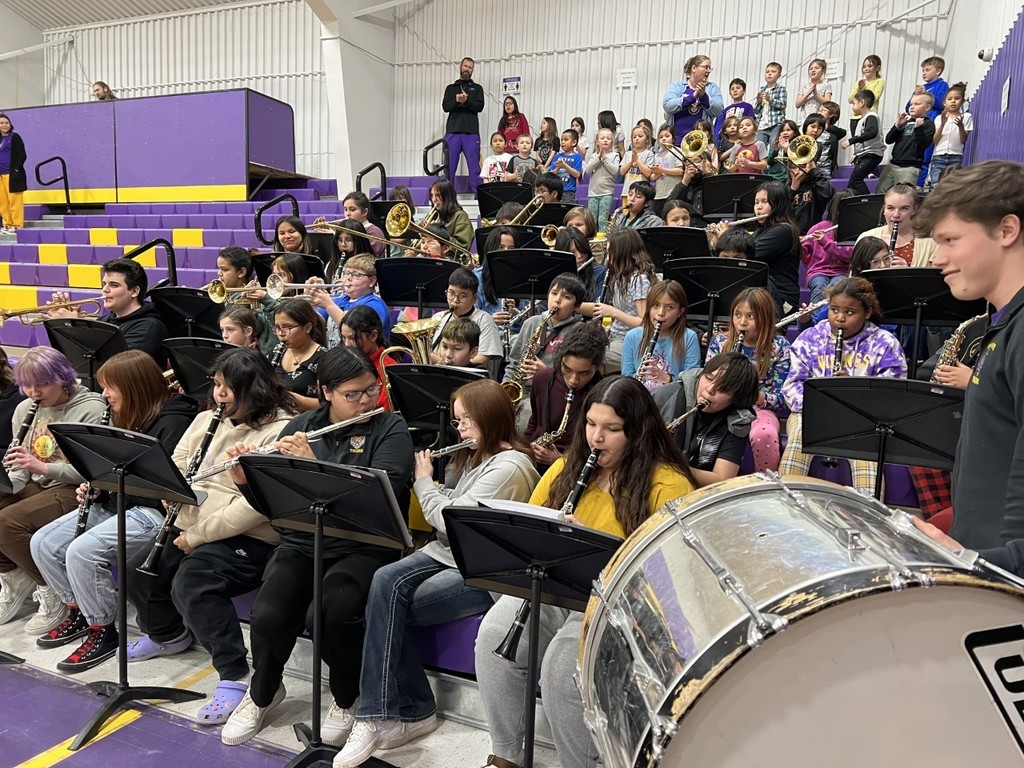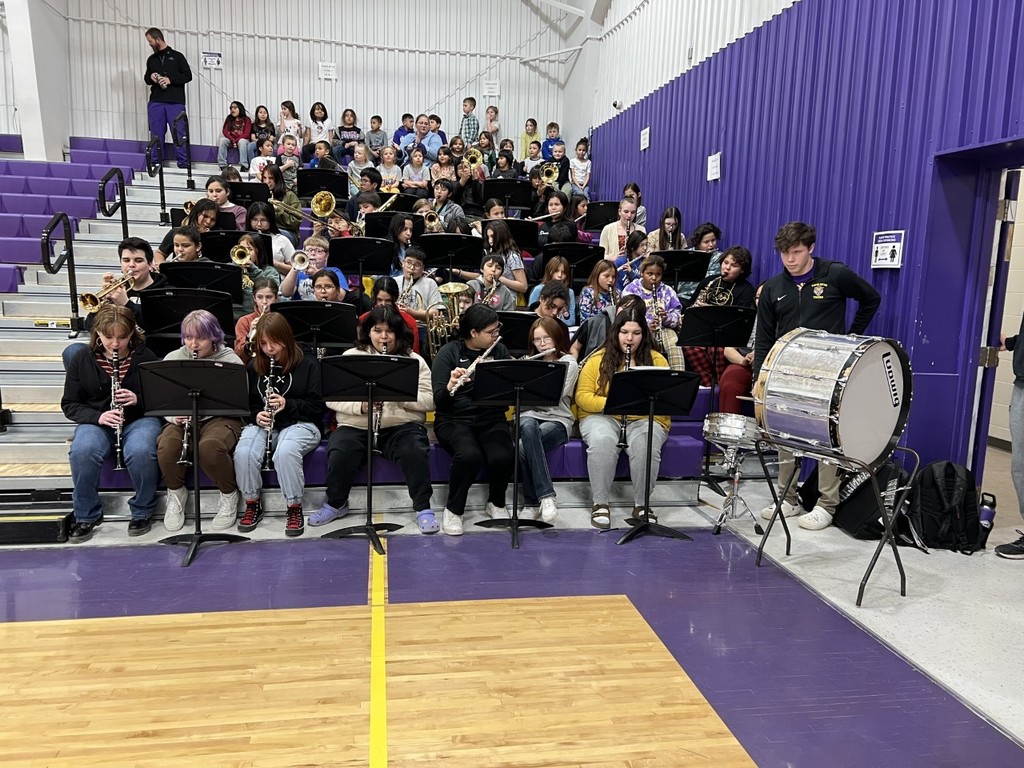 Today, Tuesday 3/7 @3:00pm there will be a Pep Rally in the Barnhart Gymnasium for the WRHS Boys BB Team. The theme for tonight's game is Purple & Gold!! Safe travels to and from the game. GO TIGERS!!!!!!

There will be a Prom Pop-Up on Tuesday, March 21st. Set up will be in the Library and open to WRHS students. All items are free. Students will report to class as normal and get a pass from their teachers to attend.

Congratulations to Nicolas Marshall! Nicolas broke the boys basketball assist record held by Wyatt Krogman vs Takini on 12/12/12. Wyatt's previous record was 16 assists. Nicolas broke the record with 17 assists vs Oelrichs on 2/28/23.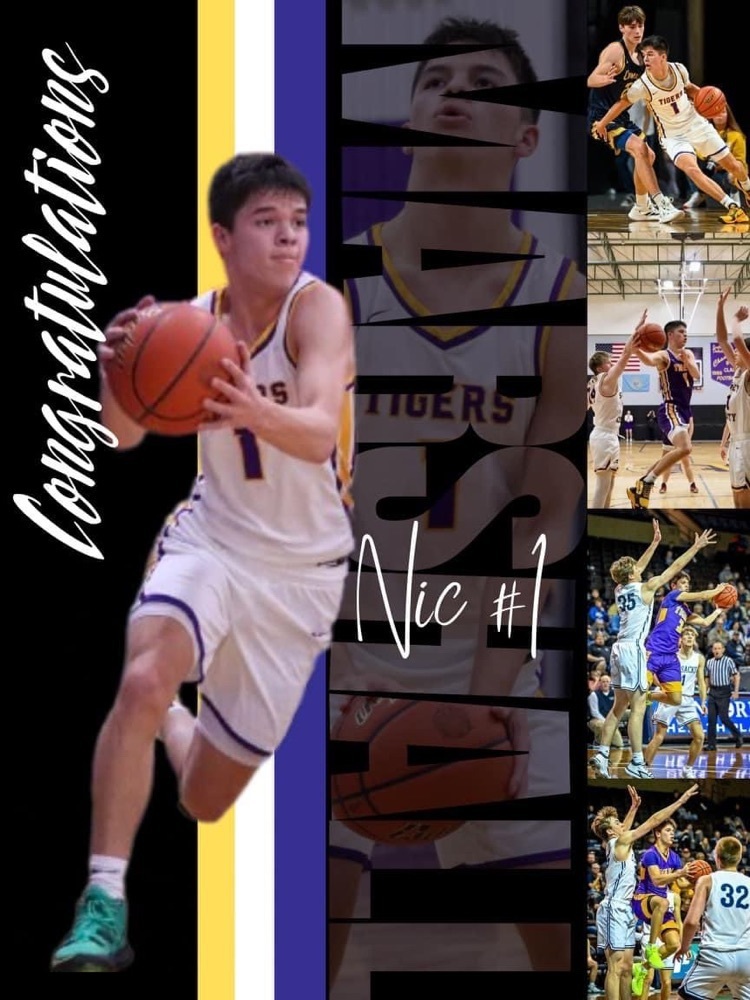 From Mrs. Twite: Shout out to the music contest participants! Brooklynn and Savannah received an above average on their duet Savannah and Tania received a superior on their solos! Good job girls!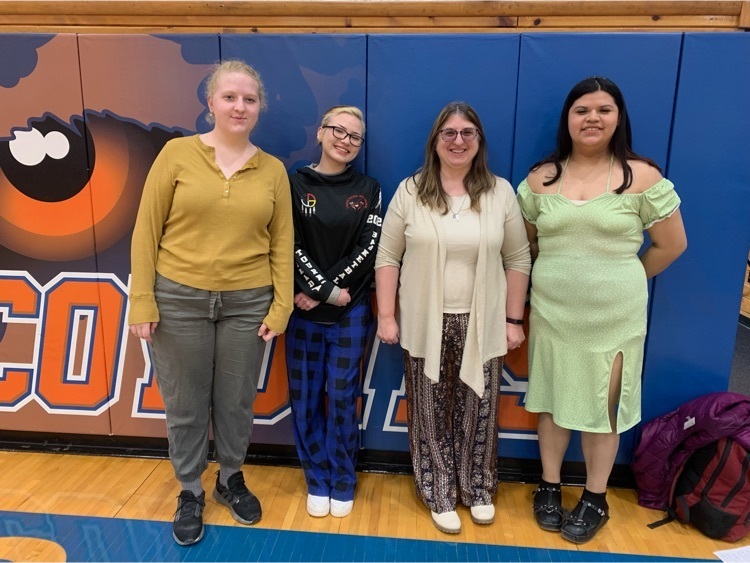 From Coach Logan Tucker: If you see the following student-athletes, make sure to congratulate them. Maleena Brave- 2nd Team All-Conference Lilly Krogman- 3rd Team All-Conference Kam Krogman- 3rd Team All Conference These accolades are voted on by all coaches from the Western Great Planes Conference, with 15 girls being selected from the 8 teams.

The Lady Tigers played against Philip on 2/17, it's was also Parents Night. Pictured are the Seniors: LaQuita Baldock-Bottger, Ta'na Bear Heels, Madison Jackson and Lilly Krogman.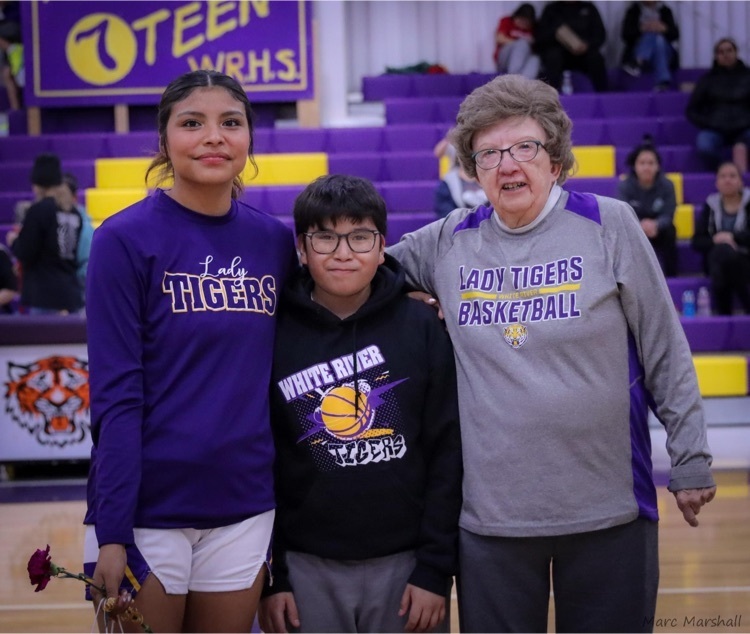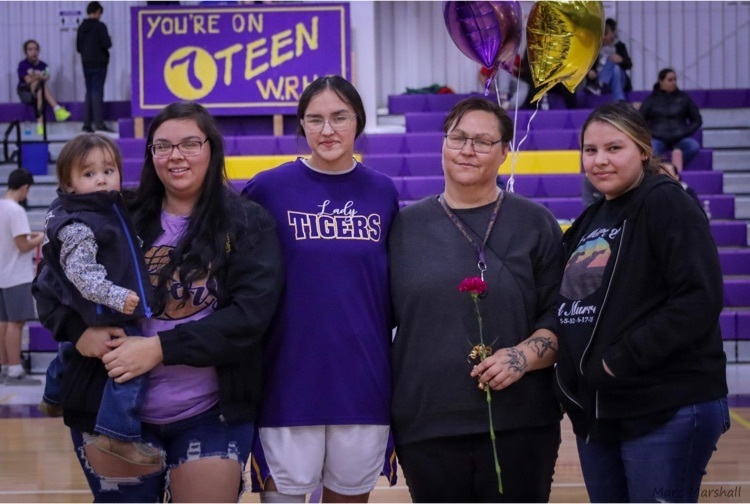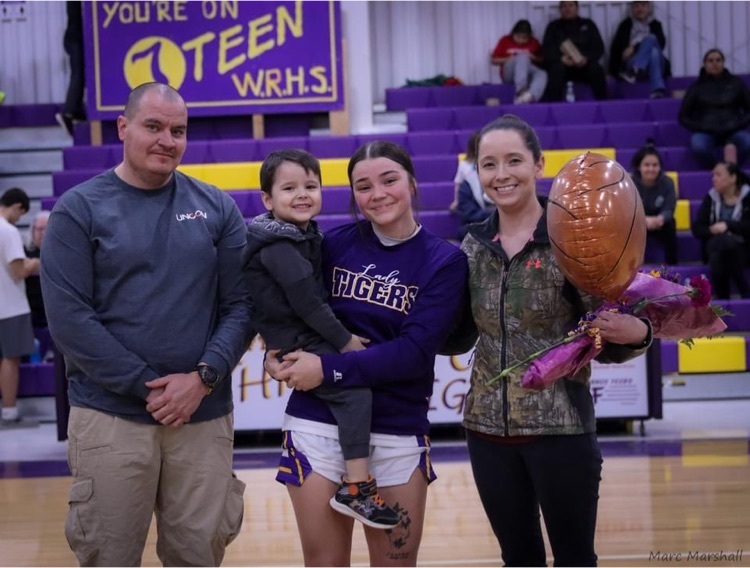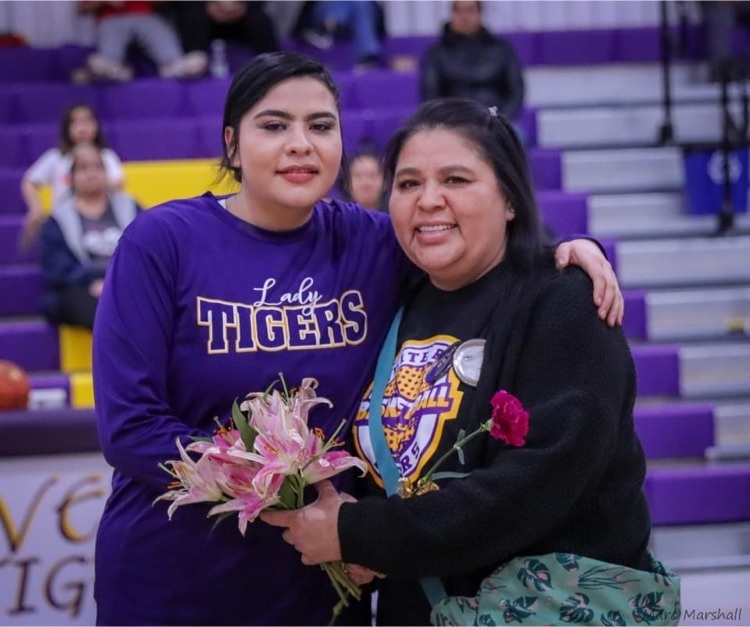 It was Parent's Night on 2/24. Pictured are the Seniors for Boys Basketball and Cheerleaders: TJ Beardt, Joe Sayler, Gavin Folkers, Madison Jackson, Tania Bartlett and Teagan Vanderwalker.