Due to the poor roads and wind chill, WR Schools will be closed tomorrow, February 23. Staff in-service is still scheduled for Friday.

Due to the anticipated wind and snow, there will be no school tomorrow, February 22. WR Schools will also plan to have a 10:00 AM late start on Thursday, February 23.

Due to the projected weather the Lady Tigers vs Edgemont Region 7B girls basketball game scheduled for tonight has been postponed to Thursday, February 23rd, time yet to be determined.

Good evening, this is a reminder that there is NO SCHOOL tomorrow, February 20, in observance of President's Day. We will see you all back in class Tuesday morning. Go Tigers!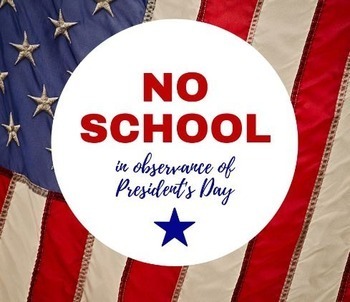 HS GBB VS PHILIP / HS BBB VS NEW UNDERWOOD 2/17/23 Here's the schedule for the girls and boys basketball games tonight in White River: 4:00 pm JV girls vs Philip 5:30 pm Varsity girls vs Philip 7:00 pm JV boys vs New Underwood 8:30 pm Varsity boys vs New Underwood Livestream link here:
https://www.youtube.com/live/PQs2KLORy5E?feature=share

Good evening, This is a reminder that Friday, February 17 will be a regular day of school. This is a make-up day for the December 15 snow day. Strong schools begin with strong student attendance. Let's all make sure we are consistently getting to school on time, every day. See you tomorrow. Go Tigers!

HS GBB VS LAKOTA TECH 2/16/23 (PARENT'S NIGHT) The Lady Tigers will play vs Lakota Tech tonight in White River, JV game will start at 6:30 pm. After the JV game will be Parent's Night recognition, Varsity game will start 15 minutes after Parent's Night. Livestream link here:
https://www.youtube.com/live/bObkf_vgsa4?feature=share
Good luck Lady Tigers!!

Family Night begins at 6:00 pm. The nachos smell great. See you there!

Parents and guardians, please join us this evening for Family Night @ 6:00 pm in the White River and Norris school cafeterias. Come share a meal with us as we explore the topic of Everyday Happiness brought to you by our friends at the Cook Center for Human Connection. We will be serving NACHOS and giving away DOOR PRIZES! You can also register online by using this link:
https://cookcenter.info/WhiteRiverFeb15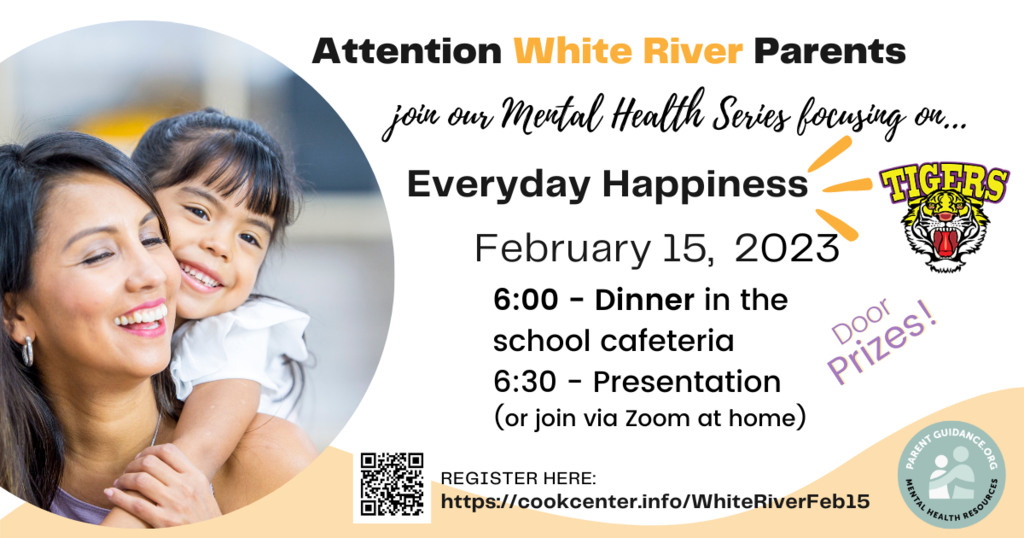 Good evening, This is Supt. Krogman inviting all parents and guardians to our district-wide Family Night beginning tomorrow at 6:00 pm in the school cafeteria. Come share a meal with us as we explore the topic of Everyday Happiness brought to us by our friends at the Cook Center for Human Connection. Norris Elementary will also be hosting families for the program and a meal at the school. There will also be a drawing for door prizes! Come join us tomorrow night at 6:00 pm. We hope to see you there! Go Tigers!

MS BBB AT ST. FRANCIS 2/14/23 (POSTPONED TO 2/24/23) Due to the weather St. Francis is calling off school this afternoon so we'll have to postpone this game. It's been rescheduled to Friday, February 24th in White River, C game will start at 4:00 pm followed by the B and A games.


MS BBB AT ST. FRANCIS 2/14/23 Middle school boys basketball will play at St. Francis today, C game will start at 4:30 pm followed by the B and A games. Good luck Tigers!!

Happy Valentine's Day! February is a great time of year to be kind and show love to your family and friends. It is also important to show love to YOURSELF. Our course "How to Develop Self-Compassion" can help you learn valuable lessons about being compassionate to yourself. This will help set a great example for your children on how they too can show themselves compassion.
https://parentguidance.org/courses/how-to-develop-self-compassion/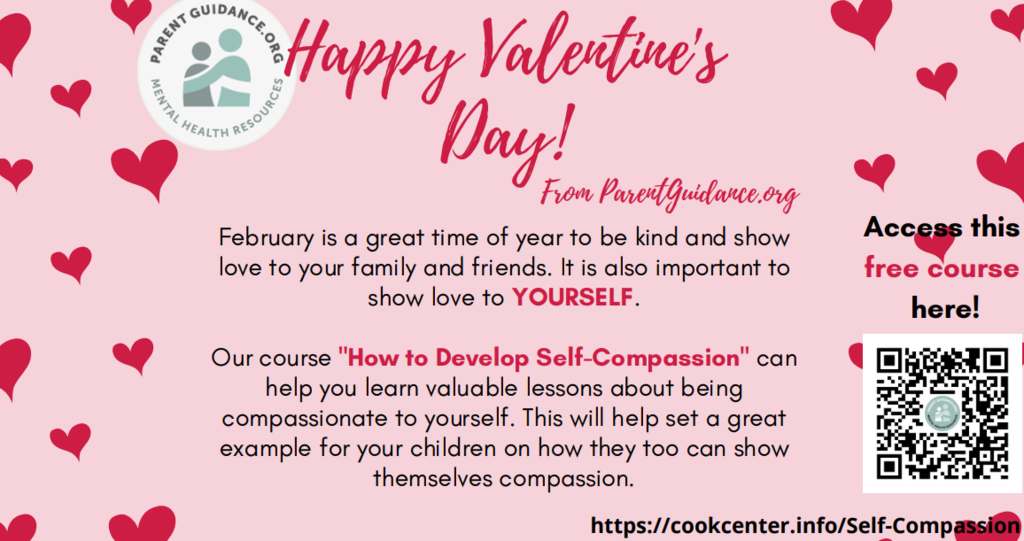 WHITE RIVER SCHOOL DISTRICT 47-1 SCHOOL BOARD MEETING FEBRUARY 13, 2023 6:30 PM A. ROUTINES--ORDER A-1 CHAIRMAN CALLS THE MEETING TO ORDER A-2 PLEDGE OF ALLEGIANCE TO THE FLAG A-3 ROLL CALL A-4 ADDITIONS OR DELETIONS A-5 APPROVE AGENDA B. PUBLIC PARTICIPATION—is placed first on the Agenda to accommodate (1) a school patron who wishes to address the Board; or, (2) a patron who wishes to present a proposal or concern; or, (3) to a patron who has provided the Board Chairman with a written grievance prior to the meeting which has not been resolved after the school patron has worked through the school organization. (Working through the organization means the school patron has met with the staff member, as appropriate; and with the principal, as needed; and/or, then with the superintendent.) If these meetings have been held and the grievance remains unsolved, the Board will deal with the written grievance at its meeting. If not, the Board shall proceed, without interruption, with the other business of the Board. Personnel matters of a controversial nature, which would include students, teachers, or other persons, shall not be discussed by the Board in open session with a school patron. A school patron may request an executive session with the Board. (An executive session may be granted at the Board's discretion; and, only after the Board's business is concluded. This is an accommodation to other school patrons who are attending this meeting.) Anyone wishing to speak to the Board must be acknowledged by the Board Chairman. This will permit the meeting to be handled in an orderly manner. Speakers are requested to identify themselves and their topic and are asked to limit their remarks to five (5) minutes. Thank you for your attendance, interest, and participation. B-1 – School Board Recognition Week C. ROUTINES--BUSINESS C-1 Minutes, Financial Reports, Payment of bills, School District Audit D. PERSONNEL AND OTHER ACTION ITEMS D-1 Principal's Reports D-2 Travel Reports D-3 Travel Requests D-4 School Calendar – 2023-2024 E SUPERINTENDENT'S REPORT E-1 Facilities Update E-3 Finance Update E-2 Legislative Update F. EXECUTIVE SESSION(s) as needed G. ADJOURNMENT

HS BBB AT DWU CLASIC 2/11/23 The Tigers will play vs Lower Brule tonight at the DWU Classic, scheduled to start at 7:30 pm. Livestream here (pay per view):
https://portal.stretchinternet.com/dwu/


MS BBB VS COLOME 2/10/23 Tigers middle school boys basketball will play vs Colome today. Colome does not have an 'A' team so our 'A' team will scrimmage with the high school 'C' team. All games will be played in the high school gym. Here's the schedule: 3:00 pm MS 'A' team vs HS 'C' team 4:00 pm C game vs Colome 5:00 pm B game vs Colome Good luck Tigers!!